Billy Tea is a brown taupe creme with minor grey and purple tones depending on the light. Definitely mousey. Really reminds me of delicious chocolate milk though. Especially since I like to water down my chocolate milk with white milk. Yum! And loving this colour. My pictures show it a little bit warmer than it actually is. But again, it changes colours depending on the lighting. Forgive my cuticles. I was baking before I did my nails so they were all sorts of dried out.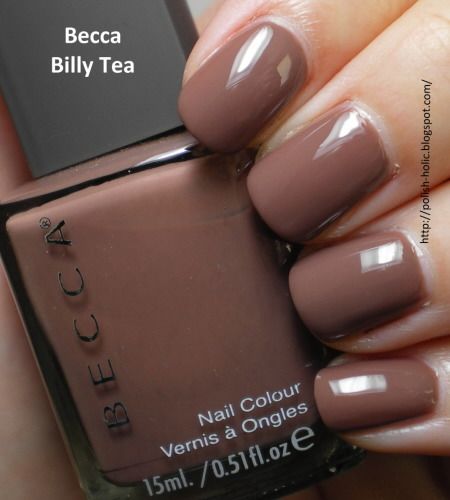 Two coats with topcoat. Applied like butter. Smooth and shiny. Definitely a fan of the formula.
Disclosure: Bought this polish with a sponsored gift card from Apothica.com.
Food of the Moment:
I was baking cinnamon apple oatmeal cookies before I did my nails. I'd post the recipe, but it's not perfected yet. I improvised these cookies because I had an apple pie craving. They turned out tasting really good, but the texture's off. They kinda fell apart on me. I have to tweak bake time and how much flour I need. But when the recipe's good, I'll post it for you guys.