Bleeding Heart is a classic red creme. For some reason, it photographs much more orange than it is in real life. I think it's like photographing purples for me, they turn out blue and reds turn out orangey. Anywho, I'm surprised how much I like this polish. Just simple and classic. Also awesome that I got it on sale from London Drugs.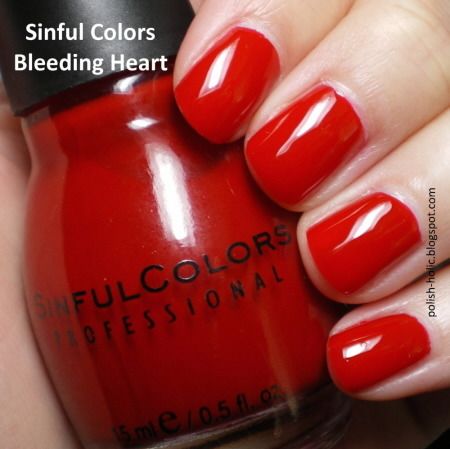 Two coats with topcoat. Applies very smooth with good pigmentation. Although it is a bit thick. Doesn't level out as nice and I would have hoped.
Obsession of the Moment:
Coins. I love collecting coins. The Canadian Mint has come out with these collectible circulation coins to celebrate the 100th anniversary of Parks Canada. I think these coins are awesome. I just screen capped these off the
Canadian Mint site
. Check it, check it. And yes, we have coloured coins. Teehee!