Just another reminder to enter my
Give Clean Water Giveaway
if you haven't already done so. Enter to win nail polish for a good cause!
I'm sure most of you have heard of Paradoxal so I won't go into too much intro. Paradoxal is a greyed purple polish with a very subtle shimmer. I like to call it work-appropriate funky. Teehee.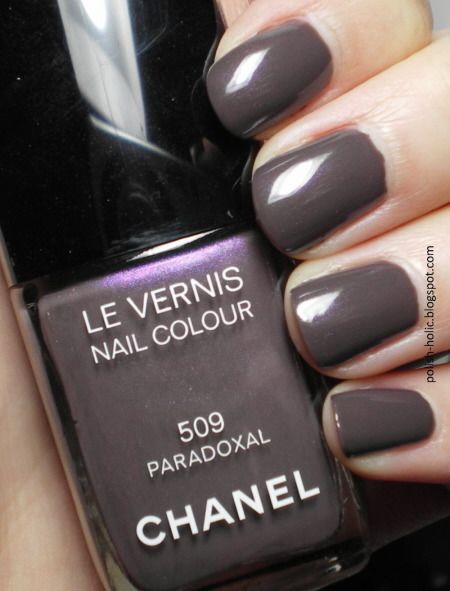 Two coats with topcoat. No application issues to report. I'm always happy when I pay a ridiculous amount of money for a polish and get a good quality one. Nothing like shelling out big bucks to end up with a poor formula, soul crushing disappointment, that is. Yes,
exactly
that dramatic.
Pics of the Moment:
I really don't have anything amazing or wowsee to post about for the moment. So have some pics of me at work. I'm installing the Lui Passaglia case at work. Shorties of the world unite! Stretch to get that top case locked! Boo yah!