Today I have for you a lovely sheer polish. I was feeling au naturel so I picked Buddha-ful. I was surprised how much I ended up liking this polish. After the first week, I took it off and put it back on. Buddha-ful is a sheer soft pink polish with green/blue duochrome flakies. The flakies are subtle, but definitely there. I would say this polish isn't a good layering polish because the base is quite milky. So if you
are
going to layer with it, make sure you use a very thin coat.
The overall look you get with this polish is like a soft french mani as you definitely still see VNL. It's a very clean and feminine look. Sorry for the scab on my middle finger. Weirdly placed paper cut. Ick.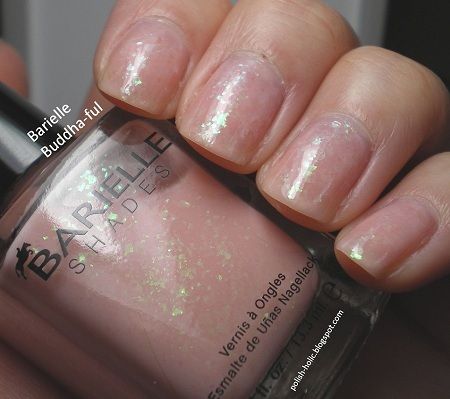 Three coats with top coat. I had slight streaking issues, so just be careful. And make sure to wait between coats. Also, try painting polish onto sides then one stroke down the middle to blend, so the streaks aren't as evident. (A trick I learned from
All Lacquered Up
) But again, streaking was minor.
Awesome of the Moment:
Dude!!! Canada's getting a glow in the dark dinosaur coin! Not only does it have a
dinosaur
on it.
It. Glows. In. The. Dark.
Check it out.


Read more here.