Cosmo Not Tonight Honey!
is by far the most viewed post on this blog. It has twice the views of the next most viewed post. Crazy sauce! So I figured it was high time to try and do better swatches.
Try
being the operative word here. They didn't turn out all that well. But here they are anyway.
Cosmo Not is a frosty oyster polish. Doesn't sound attractive at all, but I do really like the way it looks. It has a soft colour which is unassuming, simple, and classy.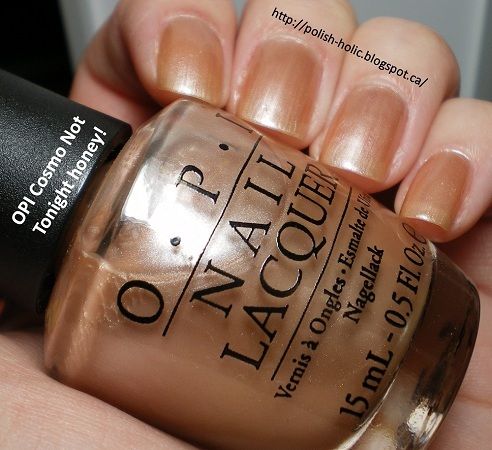 Three coats with topcoat. There are some definite application issues, though. It's sheer, even at three coats, you can still see VNL. It's also streaky. Make sure you are careful to use straight strokes because every application imperfection will show. It also shows every imperfection on your nail. You can probably see all the unevenness and and ridges on my nails. Overall, though, I think the trouble is worth it for the colour. Really like it.
Exciting news of the Moment:
Sooooo, on this Canada Day, I officially become a full time permanent employee of Canada's Sports Hall of Fame. Not contract any more! At least for the next little while. My new title will be Junior Curator. Sounds spiffy, doesn't it? Hehehe. Title comes with a promotion and benefits, but as with increased compensation, I'll have increased responsibility. Fun
and
scary!
Anywho, have a picture of the hall. I think it's a very nice picture. Anyone in Calgary should totally go and visit. It's awesome... I'm not biased or anything. *Innocent*