Jewel is a really interesting colour. You're never really sure what colour it actually is. But as far as I can tell, it's a reddish brown based purple with shimmer. And it shifts back and forth between the purple and brown. I didn't really like it on me. But I think it's because it doesn't really work with the yellow in my skin.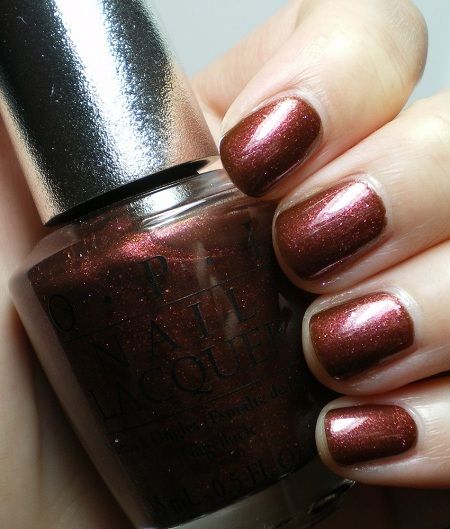 I wore this back in May of 2011. It's been so long that I don't even know how many coats I used. Sorry about that.
Pic of the Moment:
You know what? I have a pretty sweet job. If you ever hear me complain about it, you are welcome to reach through the computer monitor and smack me upside the head. Because I totally get to take pictures like this: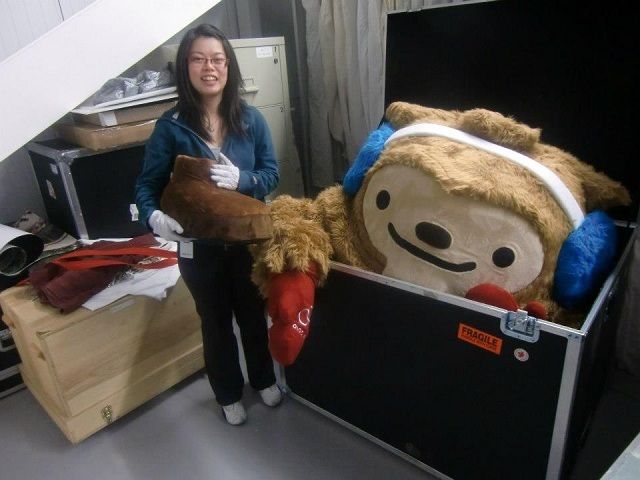 I love you Quatchi! For those who do not know, that's Quatchi, one of the Vancouver 2010 Olympic mascots. Of all the mascots, he was the most work to get out, but in my opinion, probably the most worth it. He was awesome!