Pretty, blue, jelly, holo, cheap. What more could you ask for?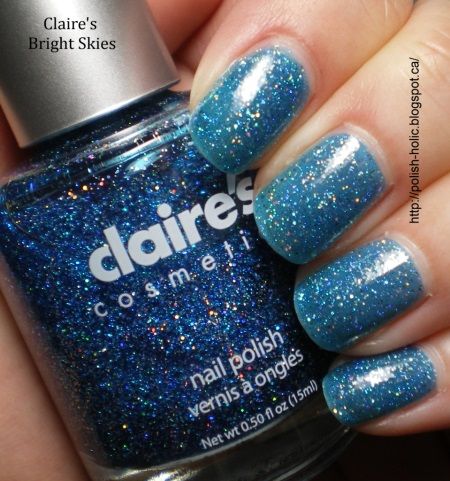 Whim of the Moment:
On Saturday, StBFF and I had two hours to kill before dinner. Conversation went like so.
Me: What do you wanna do for the next two hours?
StBFF: Let's dye your hair!
Me: Sure!
And I bought a bottle of Manic Panic Fuschia Shock and a box of bleach. Done deal.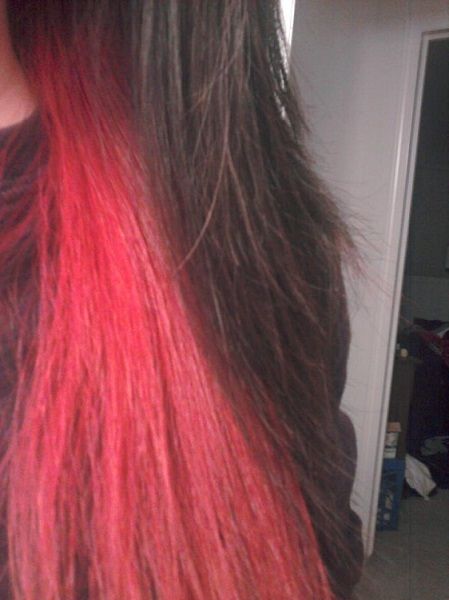 I was actually going for purple, but fuschia is good too. The container doesn't look like how it actually turned out. I should have known better, but oh well. It's only semi-perm. I'll go purple after it fades. What y'alls think?
I just want to add to the end of this, I turned my bathtub bright fuschia pink. I kid you not, it looked like I had murdered and dismantled a pink My Little Pony in my shower. So warning for anyone who wants to do this, get a spray bottle, fill it with 3/4 water, pour in some dawn dish soap, and fill the rest with bleach. When you're finished in the shower, I suggest you spray down your shower and let it soak for 15-30 minutes, then rinse.